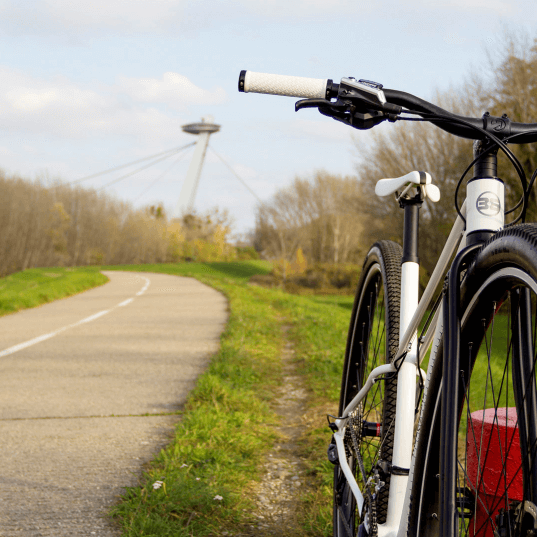 Ordering
Each and every one of our frames is unique, numbered and built according to a custom order. We do not build stock frames. Not two of our bicycles are completely identical. Geometry of the frame is designed so that three sizes fit the full range of riders height (additionally using different stem, seatpost, handlebars etc.). We believe that the birth of a bicycle is an adventure worth sharing with the customer. The manufacturing usually takes 8 to 12 weeks. Our bicycle frames come with a lifetime warranty. Once you have decided to have one (or more:) of our unique bike, please, follow these steps:
STEP 1: Download ORDER FORM below. Fill it carefully. It contains measurements of your body and the details of the bicycle, including colors, geometry drawing, components and special requests we need to know to built the frame which perfectly suits your needs.
STEP 2: Send the fulfilled form to: order@truebikes.eu
STEP 3: Once in possession of all the necessary information, we give you a final quote.
STEP 4: We kindly ask you to confirm price and conditions. The order is finalized upon receipt of the deposit, which is usually 50% of the price of the bicycle or frame in question. We only start building the frame after having received the advance money.
STEP 5: Your frame will be meticulously crafted from the ground up, start-to-finish. Lead times for frames are a very reasonable 8 weeks. Some more weeks take to complete the whole bicycle. We stay in touch with you and discuss any question that might arise throughout the building process.
STEP 6: The finished product is delivered in professional packaging, but pickup is also optional.
The TRUEBIKE is experimental bicycle, designed primary for city riding, commuting or medium level mountain biking. We do not recommend to expose the bicycle to hard conditions, like downhill riding, jumping, stair descent, U-ramp etc. These kinds of activities can cause frame damage and/or a serious injury to the rider. In case of extreme treatment of the frame we reserve the right to refuse your warranty claim. We believe it's never happen and you will be fully satisfied with your TRUEBIKE.